Return to Headlines
Our partnership with Anoka County Job Training Center works to close Minnesota's growing skills gap.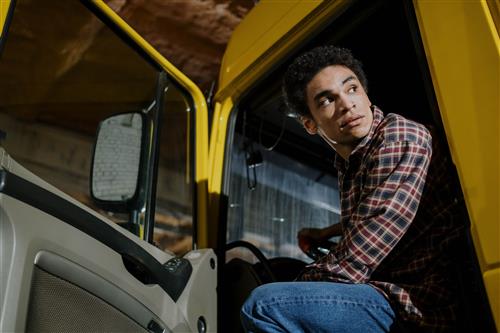 We are excited to announce that our partner, Anoka County Job Training Center, received a Pathways to Prosperity: Bridge to Career Pathways grant from the Minnesota Department of Employment and Economic Development. This funding will allow the Job Training Center to continue the great work our partnership has achieved in the Integrated Reentry and Occupational Cohorts (IROC) program and expand into two new career pathways: Certified Nursing Assistant and Commercial Drivers License for displaced workers.
This grant is an opportunity to close the skills gap that affects everyone in our community. Providing adult learners with the right skills to empower them economically and help businesses thrive. The goal is to create a prosperous and competitive Minnesota that attracts new businesses to our community.
Many adults seeking career-specific training also need to build their basic academic skills. This grant addresses both, by teaming up with us and technical instructors in the classroom. In our partnership, career seekers who do not have a high school diploma enter ‌"Jump Start Your Success" which is a cohort class of 180 hours of customized GED instruction taught by Metro North ABE licensed teachers, combined with career and job search activities. Once participants complete the GED, they transition to the Career Exploration Workshop and then the Career Connections Workshop. Upon completion of the Career Connections Workshop, each participant will develop their career pathway road map. Each pathway training cohort will have an assigned career navigator who assists participants from the point of orientation, training, job placement, and retention. Additionally, those learners who self-report as disabled can use the specialized services of a Disability Resource Coordinator to further assist with any accommodations, assistive technology, or general support and advocacy needed throughout their training and employment.
This is important work for our community. The career opportunities offered in this program are great for adult learners and fill a growing need in our economy. In this last quarter, Nursing Assistants were the 5th highest occupation in top-demand careers, and it is the top in-demand career for adults without a college degree that also has a wage above $15 an hour. It is a career that has a projected growth of 3.6% over the next 10 years. Number nine on that list, with a larger growth rate over the next 10 years with a need for 43,441 job openings, is Heavy and Tractor-trailer Truck Drivers. This career offers a median salary of $51,248 a year and only requires a high school degree and a specialized driver's license.
While we can't do everything at Metro North ABE, with our partners, we can fill the needs of our learners and our economy and together create a greater workforce.