Return to Headlines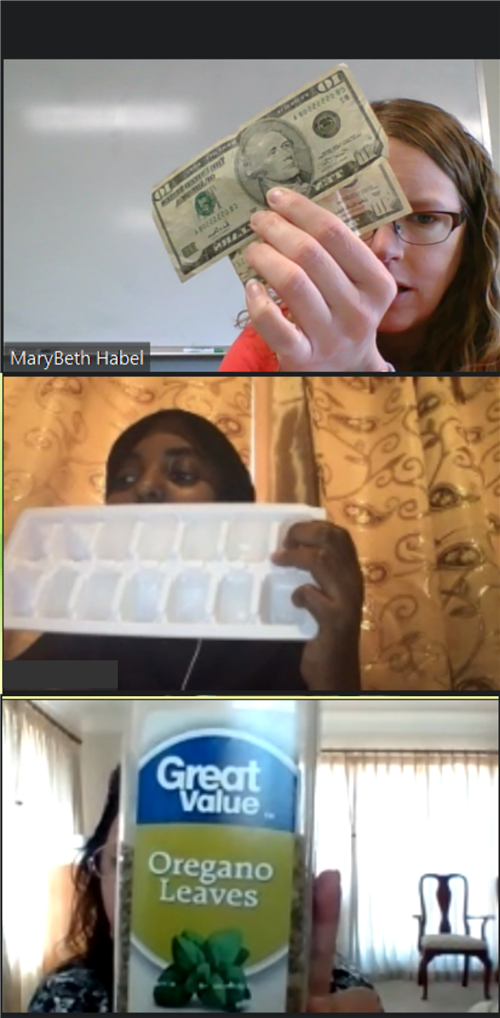 The State of Minnesota asked school districts to implement Distance Learning for all students from March 30 until the end of the school year, June 9, due to the COVID-19 pandemic as a means to help further limit the spread of the virus. Since the announcement, ABE teachers and other staff have been working hard to find creative ways to transition their regular classes to online classes. We're successfully helping our students work towards meeting their learning goals during this challenging time. Teachers are finding innovative ways to convey materials at a distance through methods based on the needs of each student, including self-directed online instruction, live video of teachers providing class instruction, online learning management systems, hard copy packets, and ongoing one-on-one phone and video interactions.
In the first weeks of instruction, teachers have found new technologies that make their instruction more effective: web-based video software that records a lesson, new ways to collect student comprehension through surveys, and more efficient engagement in coursework. Teachers feel the new greater use of technology is better preparing students for a work environment that will be different, where communication skills will involve expressing knowledge through technology and where the "soft skills" of teamwork will be through a keypad and mouse.
Metro North ABE manager Theresa Zingery said, "I am confident that our innovations will benefit students both now and into the future, in a wide variety of ways."
While reaching out to students to inform them of these changes, check their contact information, and determine which instructional methods work for them, staff are also making sure that students are aware of guidelines regarding COVID-19 and of resources to support them during this challenging time.
ABE teacher, Amber Delliger, acknowledged, "We are doing our best to help them move forward in their academic and career goals while still maintaining their health and their sanity. Right now, our students have so much on their plates: caregiving, working (or being suddenly out of work), helping their children continue learning—all while trying to keep going to school. This is uncharted territory, and I am proud of my students."
For more stories from Metro North ABE, check out that latest edition of LINKs; the biannual newsletter for all our partners.