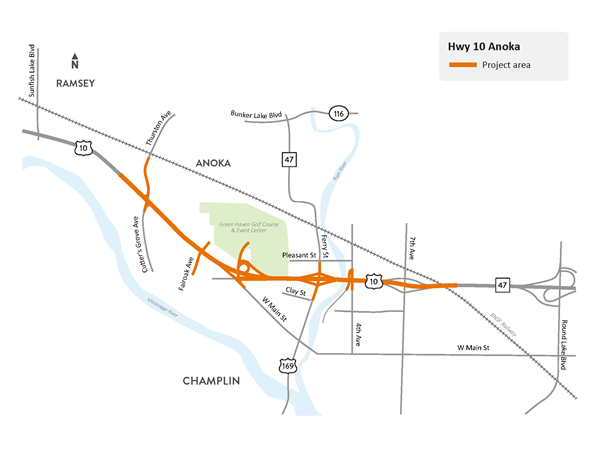 Construction along highway 10 will disrupt commutes to Metro North ABE classes for the next two years.

Please see this website for the latest information.

Construction on Highway 10 in Anoka may affect your commute to class or the Metro North ABE Graduation Ceremony. Traffic will be reduced to one lane on highway 10 between Thurston Ave and 7th Ave. Please plan ahead for extra time and check traffic information before you leave to plan the best route.

Possible detours are:

North

South

For a look at what the work will look like when completed, please see this video explaining the improvements to your commute.