Return to Headlines
How to Take Your GED in Minnesota: Utilizing the $10 Fee Waiver for each test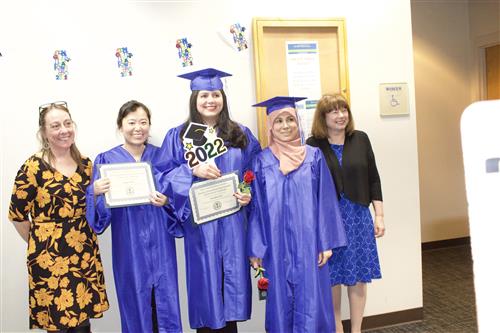 Obtaining a General Educational Development (GED) certificate can be a crucial step toward advancing your education and career opportunities. For individuals living in Minnesota, the cost of taking the GED exams should no longer be a deterrent thanks to the $10 fee waiver program.
GED testers in Minnesota can now get $10 off on the first test in each subject by entering the code MNGED10 when scheduling and paying for testing, while funding lasts. This code applies to any eligible tester who intends to test in Minnesota and schedules testing at an approved Minnesota or border state testing center. If a student does not pass or does not show up for testing, they will not receive the subsidy for the retake tests; they will have to pay the standard retake test price. Once the subsidy expires or runs out, testers will have to pay the full testing fee. We cannot predict how long funding will last. The code will be invalid once all available funds are expended.
Through this fee waiver program, GED test-takers can get $10 off the first time they take each subject test by entering the promo code MNGED10 when they schedule and pay for their GED tests. (Enter the promotional code on the payment screen.) To receive your high school equivalency, students must complete all tests. There are four tests altogether: Reasoning through Language Arts; Mathematical Reasoning; Social Studies; and Science. Each test is $30. The total battery is $120. Tests can be taken and paid for individually or in multiples. The fee waiver allows test takers to only pay $20 for each test, a savings of $40 for the complete battery of tests.
To qualify for the $10 fee waiver program, you must meet specific criteria set by the Minnesota Department of Education. These criteria generally include:
a) Age requirement: You must be at least 19 years old or have reached the age of compulsory attendance. Anyone 19 or older may test in Minnesota with an appropriate ID.
b) Seventeen- and eighteen-year-olds may test after having first obtained an age waiver from the Minnesota Department of Education. View age waiver instructions and application form.
c)Test takers must not be enrolled in a K-12 program at the time of testing and may not already possess a high school diploma; there are some rare exceptions.
The test can only be taken on computers in specialized testing centers. To get started, you must open an account with the GED Testing Service®. A valid email address is required. There is no charge for creating an account. Once you have created an account, you will find many resources at https://ged.com/, including features for locating a testing center (under the "More" dropdown at the top of the page) and scheduling a test. You may also call Minnesota's Adult Literacy Hotline at 1-800-222-1990 or look online at https://hotline.mnabe.org/ if you need further assistance.
Each content area test can be taken up to three times before a waiting period is required. The waiting period allows time for further preparation before a fourth retake. The current waiting period is 60 days after the third try, then 60 days after the fourth try. Currently, the GED Testing Service pays for two-thirds of the first two retakes, so you will pay $10 for each test retaken.
Taking your GED in Minnesota has become more accessible and affordable through the $10 fee waiver program. By understanding the eligibility criteria and following the application process outlined by the Minnesota Department of Education, you can overcome financial barriers and take an important step toward your educational and career goals. Don't let financial constraints hold you back—seize this opportunity to unlock a brighter future through education!